A few days ago, it was King's Day in the Netherlands, and we wrote about William of Orange's interest in the Polish royal elections. We remain in the company of royalty with King Zygmunt III Waza, who ruled the Polish-Lithuanian Commonwealth from 1587 until his death in 1632. Zygmunt was a devout Catholic and ally of Spain, and his relations with the Calvinist Dutch were not particularly warm. Interestingly, however, Dutchmen during the seventeenth century could go to bed with Zygmunt and his son, Prince Władysław Zygmunt Waza. How? By wearing a sleeping cap with their portraits. The artist Magdalena (van) de Passe, member of a famed family of engravers, in 1630 obtained an official privilege from the States-General to print portraits on linen canvas. One year later, she presented several so-called "mans mutsen", men's sleeping caps, including one with the likenesses of King Zygmunt and his son. She may have sold them to Dutch Catholics, or shipped them to Poland itself. Sadly, no examples have survived, but Magdalena produced arguably one of the most intriguing and original depictions of Poles in the seventeenth-century United Provinces.
Perhaps the caps looked something like this 😉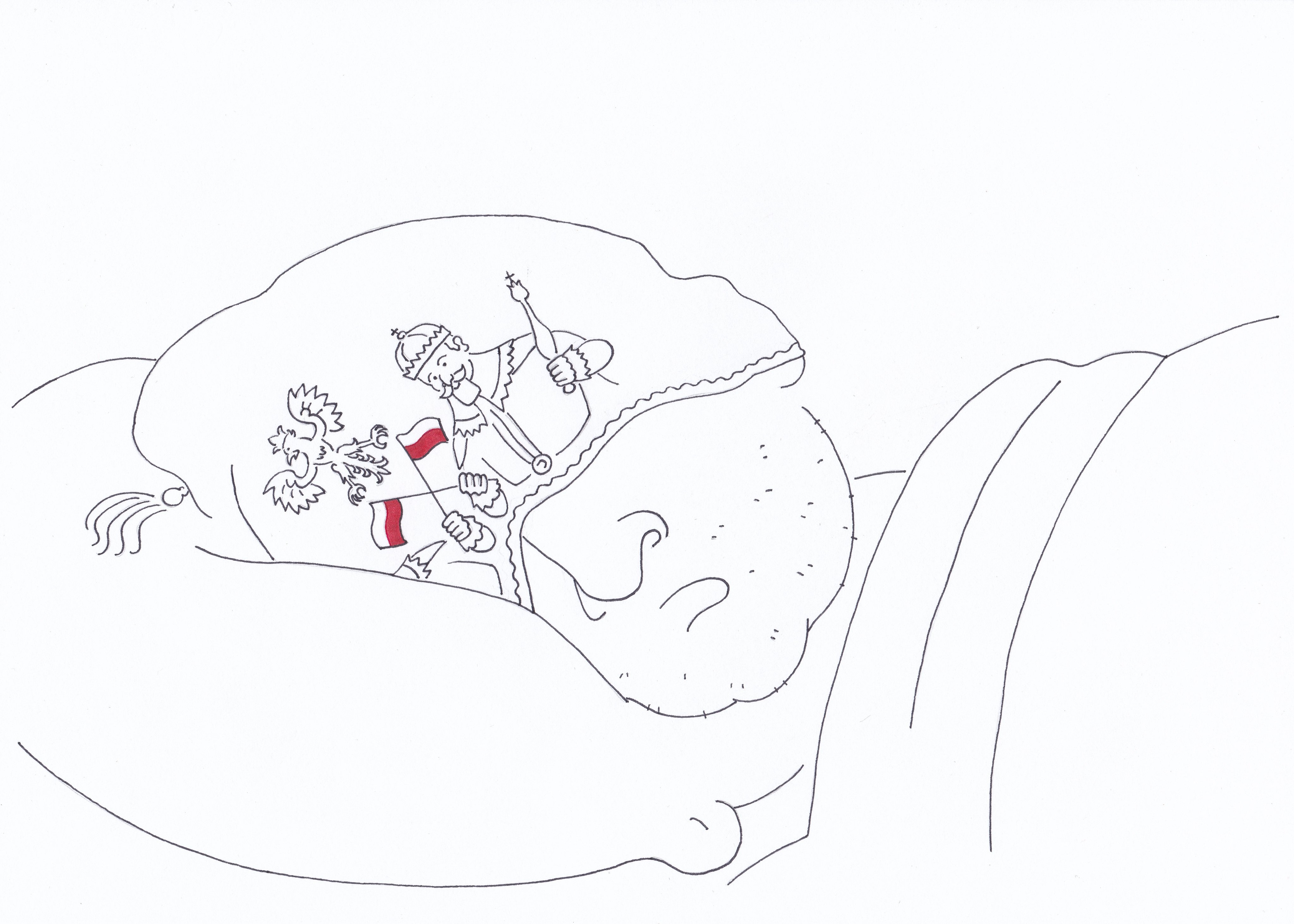 *I originally wrote (a different version of) this post for the social media outlets of the Dutch Embassy in Poland. This was post no. 14.